CALL NOW FOR A FREE ESTIMATE - ON 01427 884326 / 07968 771252
Guttering Systems
We provide high-capacity, aluminium seamless guttering and downpipes for all residential and commercial properties. We also supply and fit a large range of high-capacity gutters and downpipes suitable for large commercial buildings.
The advantages of our guttering it that it can be installed to a length of up to 30m without using a joint, fully powder coated, recyclable and visually appealing.
Our aluminium guttering has a life expectancy of over 25 years.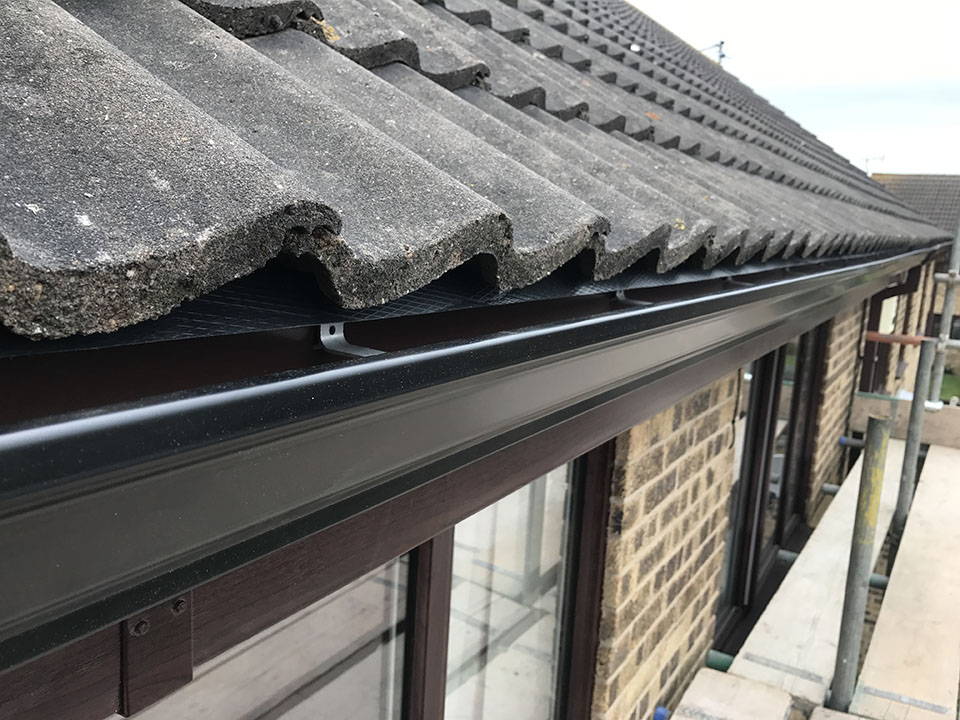 WE FIT MAINTENANCE FREE ALUMINIUM GUTTERING SYSTEMS
What Our Customers Say
"Polite, very efficient and friendly, would not hesitate to recommend".
Mr & Mrs Robinson
"We were delighted by the excellence of the work and the thoughtful and highly professional attitudes of Matthew and his staff from the beginning to the completion of the project. Matthew is an outstanding example to all building contractors".
Mr & Mrs Crampton
"Matthew thank you very much for everything, the quality of work is outstanding and we would not hesitate to recommend you to others".
Mr & Mrs Shorthouse